ADVANCED GLOBAL
DELIVERY PLATFORM
SHIPNERGY's global shipping promises astonishing accuracy.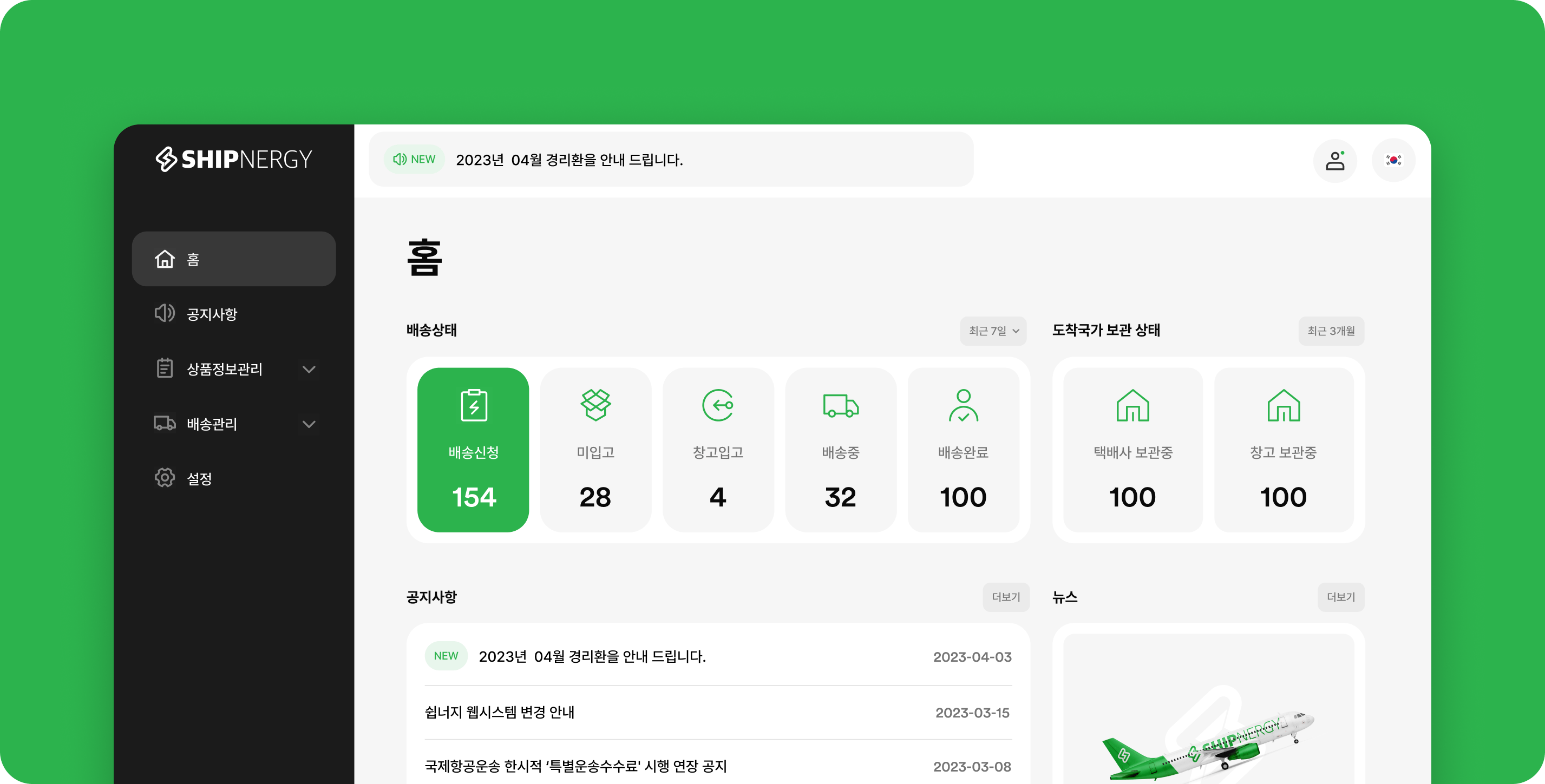 SHIPNERGY OMS
Order and Delivery Management program (OMS+TMS) concentrated with SHIPNERGY's technology.
Contact us
Global Online Market Integration

Supports integration with over 30 diverse Global Markets, and products sold on online stores can be synchronized with OMS.

Promotional Gift Management

Easily and quickly manage frequently changing promotional gifts.

One-click services

Collect orders from various stores with a single click. Even bulk orders and complex export declarations are possible with just one click.

Diverse PackingList

Supports optimized packaging tasks with 13 diverse PackingList options.

API Provision

Open API is provided for clients using our IT solution.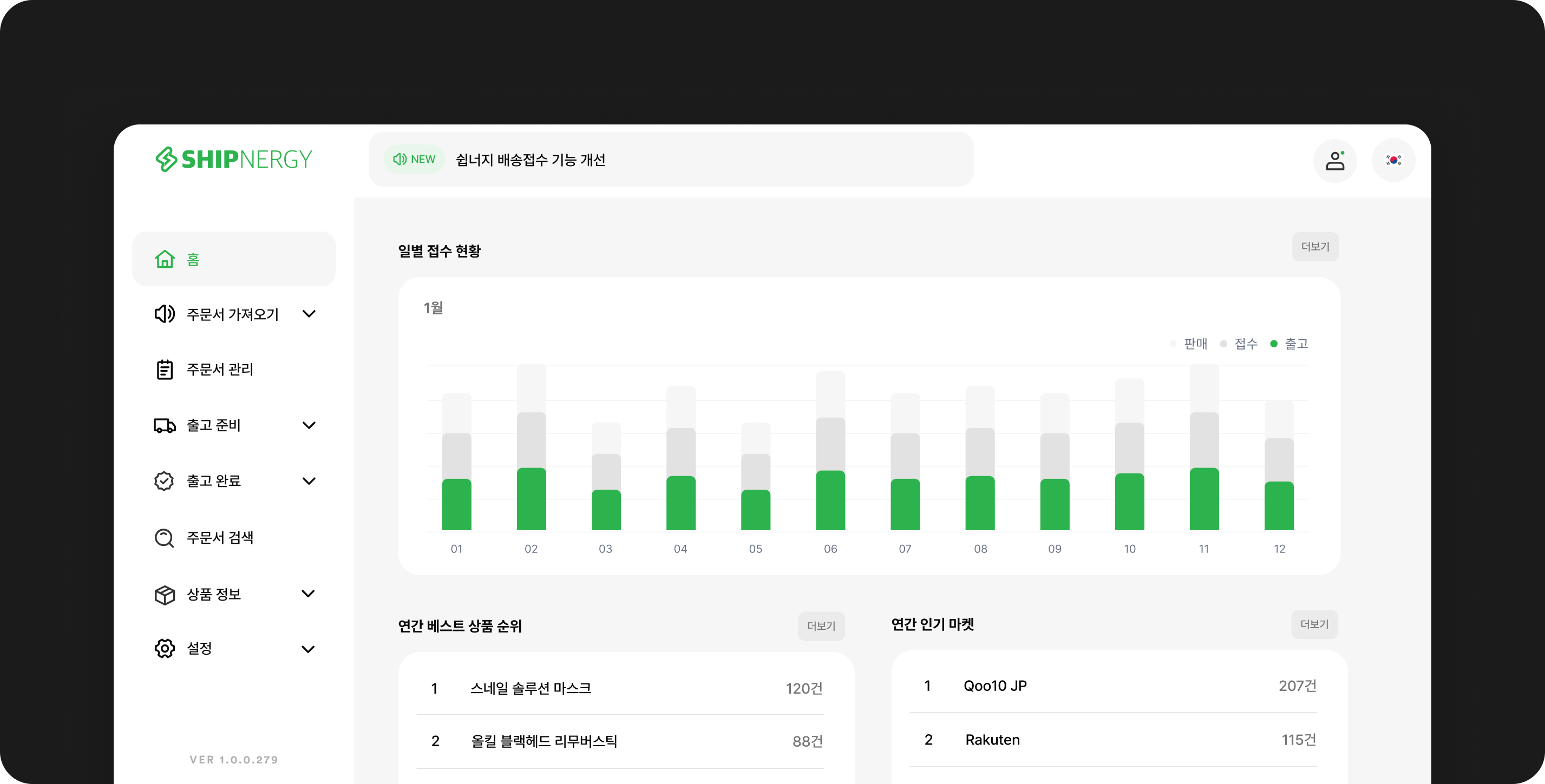 SHIPPA
Turning the page on logistics services.
Easier and Faster SHIPPA
Contact us
Customized System for Clients

Offering an optimized system by customizing features and settings according to customer's requirements.

Multi-Seller Account Integration

Unlimited linking of multiple seller accounts used in various markets.

Smart Customs Verification

Smart customs processing without the need to consider different customs standards for each country.

SHIPNERGY OMS

Equipped with the core features of SHIPNERGY OMS, allowing seamless use of essential business functions.

From Order Collection to Delivery Completion

Through the integrated management screen, you can manage the entire logistics process in one place and offer customized order processing and various printing functions.